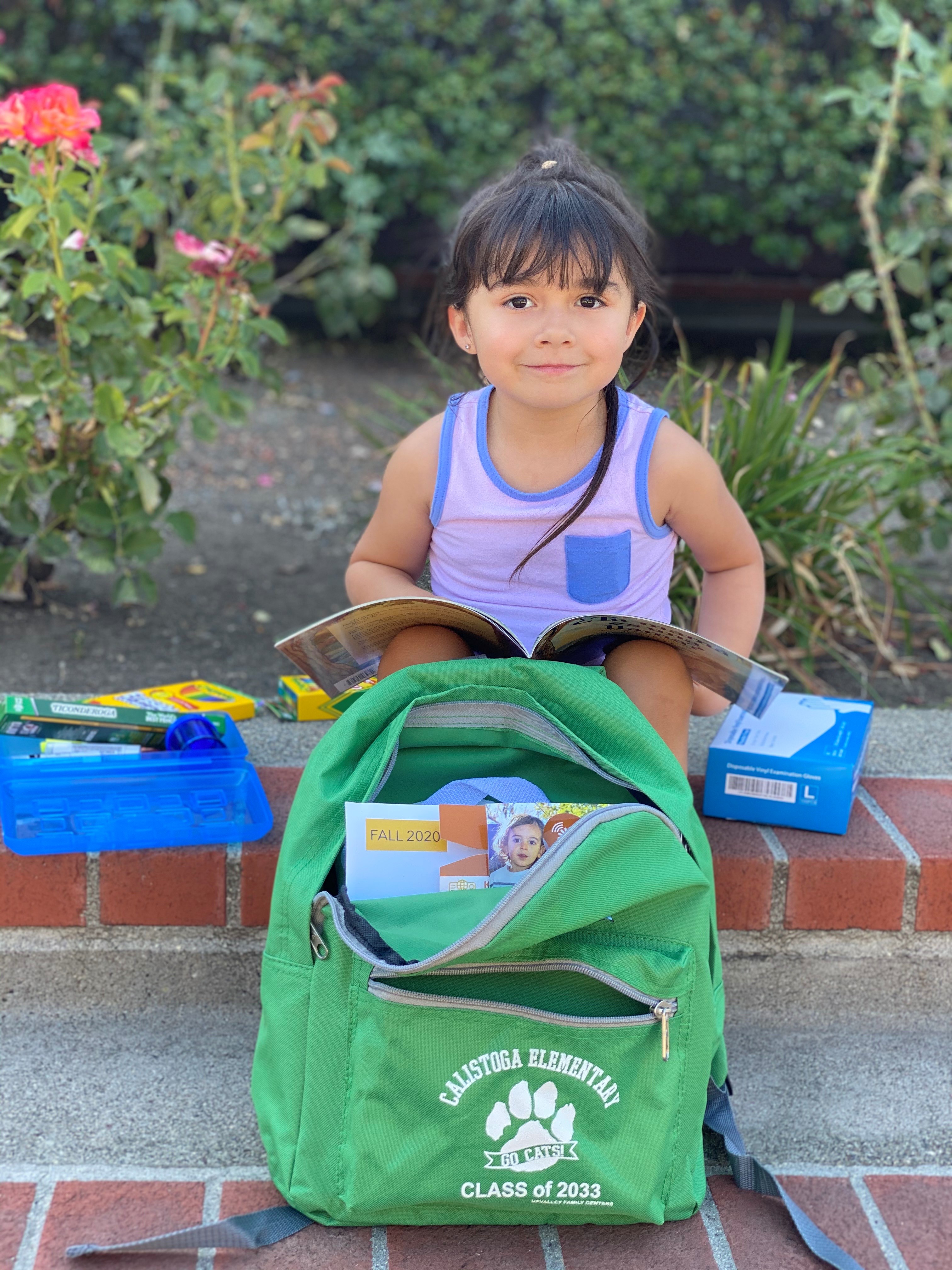 Warm wishes for our students
This year our annual Back to School event in Calistoga looked much different than previous years due to the COVID-19 pandemic. On August 12, we held a drive-through event marking the start of the school year, reaching 420 students with care packages, a bilingual resource guide, and a hot pizza! All incoming kindergartners received Class of 2033 Wildcats backpacks filled with school supplies. While school doesn't look the same this fall, our community is coming together to support our students and families. We are grateful to our generous sponsors for lifting up students through their support of a socially distanced event this year: Rivers-Marie Wines, Westamerica Bank, Damian Maldonado Memorial Foundation, The Doctors Company, First 5 Napa, Grace Episcopal Church, Jones Family Vineyards (Elaine and Rick Jones), and Castello di Amorosa.
Tutors needed!
School is back in session and upvalley students are attending classes through distance learning. This is a big adjustment for many - students, teachers, and parents alike. As a result, UpValley Family Centers is pivoting our volunteer tutoring program to offer remote support for students in grades K-5 and their families. We are looking for more volunteer tutors - specifically people who have familiarity with technology platforms like Zoom or Google Classroom and can commit at least 1 hour a week for the fall semester. Bilingualism in English and Spanish is a plus! All volunteers will be provided with an orientation training and will be required to go through a background check. If you are interested in this opportunity, click the button below or call our office at (707) 965-5010.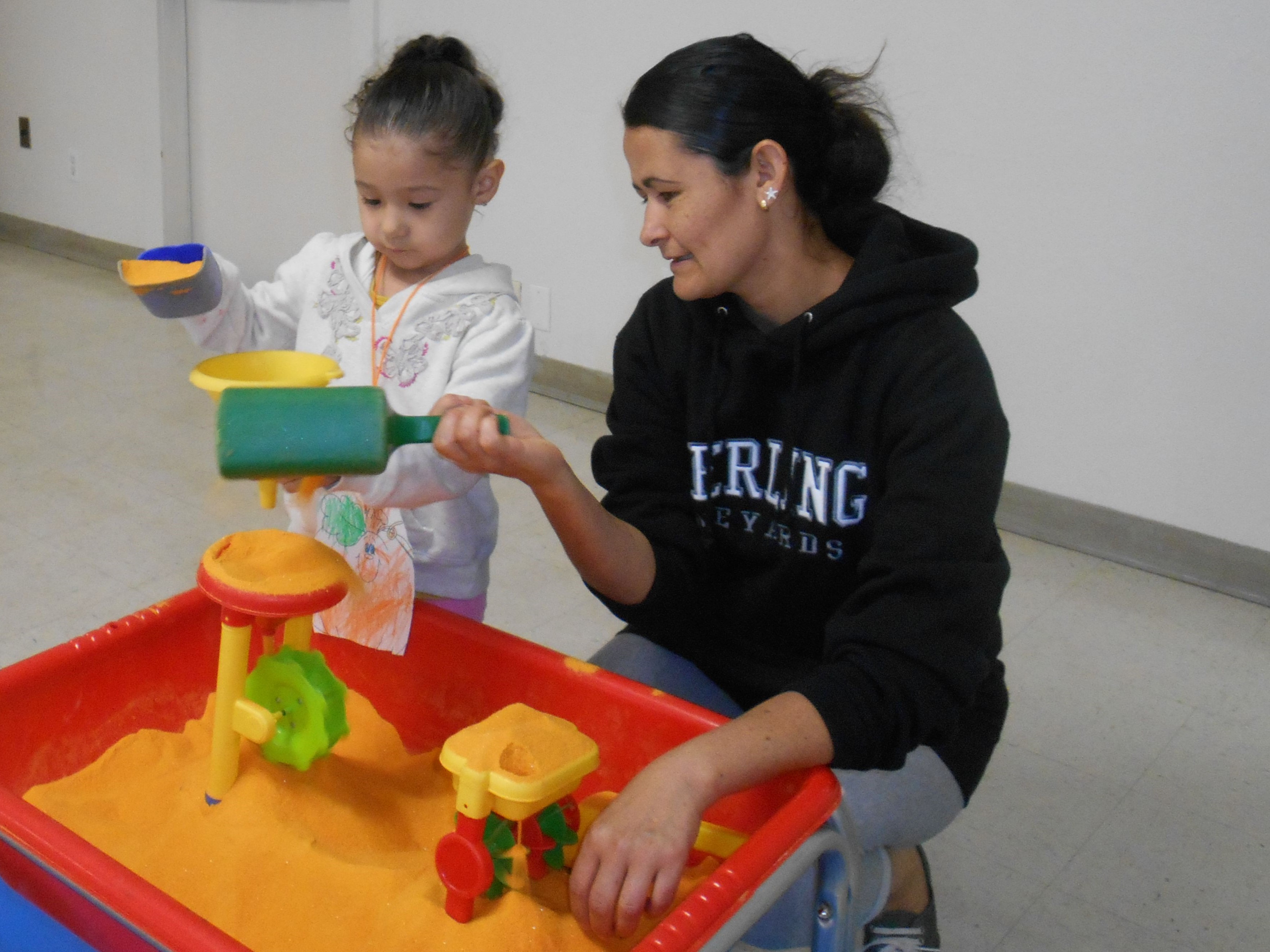 Positive Parenting Program
Parenting during these times can be extremely challenging. Given recent events, it is difficult to create a predictable environment for children. UpValley Family Centers is pleased to offer the internationally recognized Positive Parenting Program (Triple P) - which gives parents strategies to create routines, tips for open and honest conversations with children, and other useful tools to ease some of the stress at home, while also taking care of yourself.
UpValley Family Centers is here to support you as a parent. The program is offered in English or Spanish and is designed for families with children ages 0-12, as well as for parents of teens. During COVID-19, we are offering individualized Triple P consultations to parents over the phone or via Zoom at no charge. To schedule a consultation, please call Lupe at 707-965-5010 ext 403 or email at gcachu@upvalleyfamilycenters.org. These services are made possible thanks to a grant from Napa County Master Settlement Agreement funds.
To learn more visit the Triple P website. Click here for tips on parenting during COVID-19.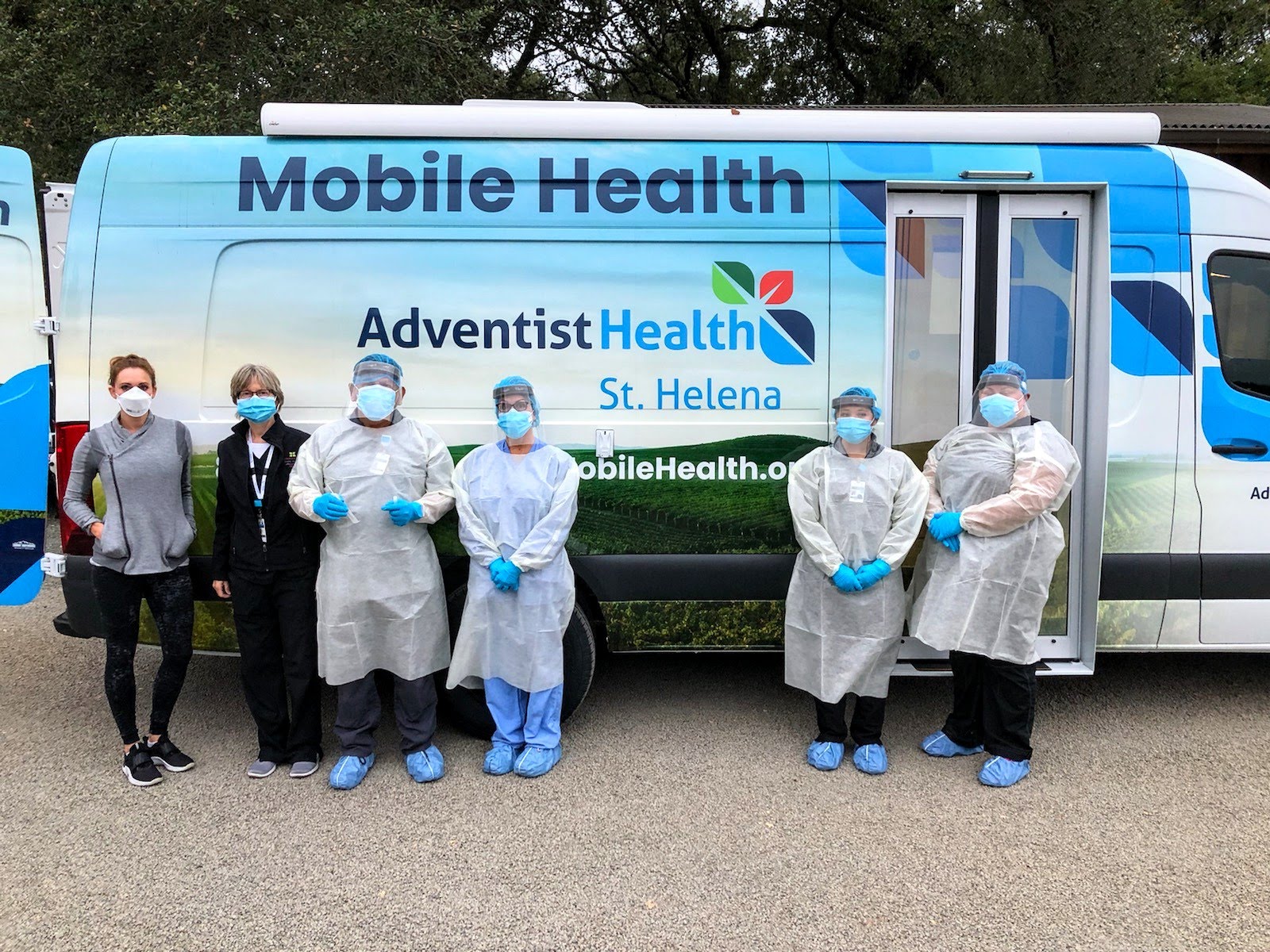 COVID-19 testing in Calistoga
Do you need a COVID-19 test? St. Helena Hospital Foundation's mobile health clinic will be offering free, walk-up tests on Friday, September 11 from 9am-12pm, at the Calistoga Community Center parking lot, 1307 Washington Street in Calistoga.
Individuals must make an appointment in advance, by calling UpValley Family Centers at (707) 965-5010. Children ages 12 and under cannot be tested at this location. Click here for a bilingual flyer.