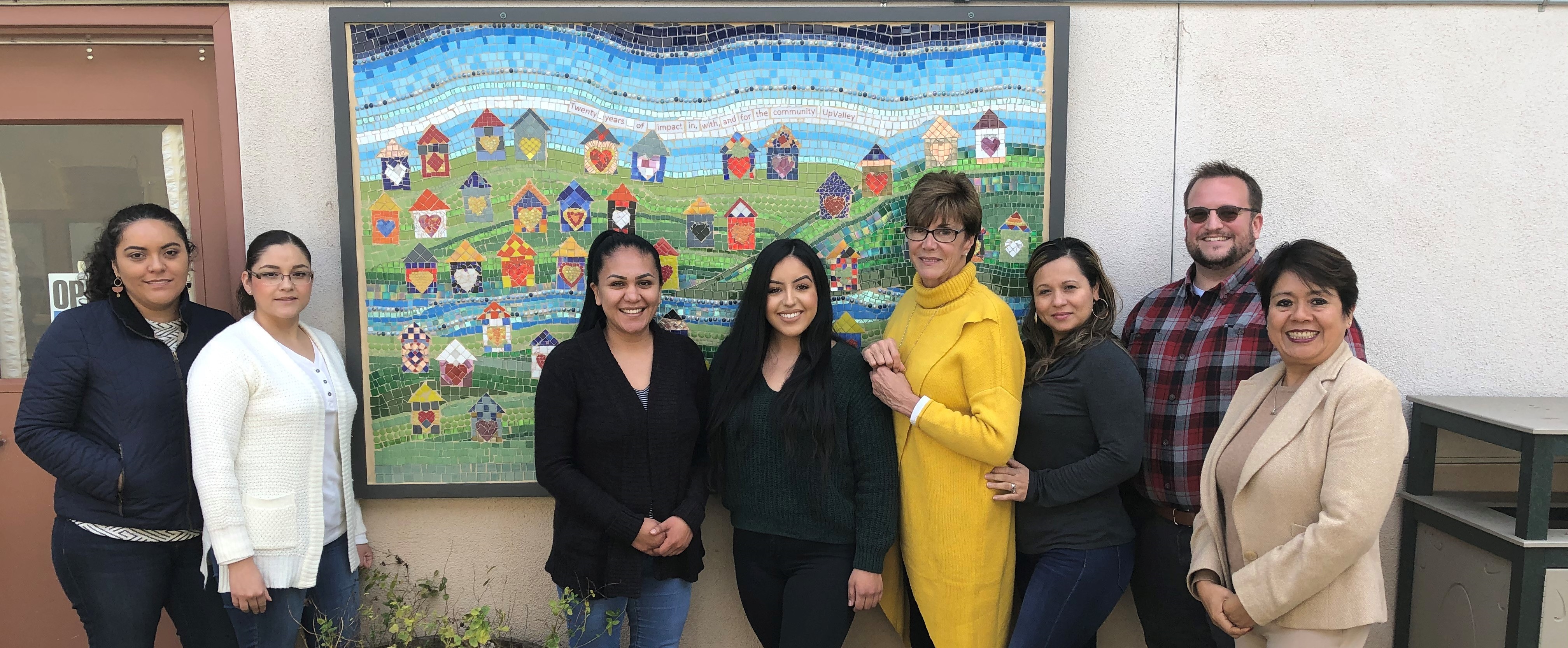 Community impact report
We are proud to share UpValley Family Centers' 2019 Community Impact Report with you. Your partnership made this work possible. As we send this out, our community faces a new challenge that we couldn't have imagined last year - the COVID-19 pandemic. Our team is working hard distributing emergency financial assistance, helping people to file for unemployment, and connecting families with food and mental health supports. Thank you for standing with us.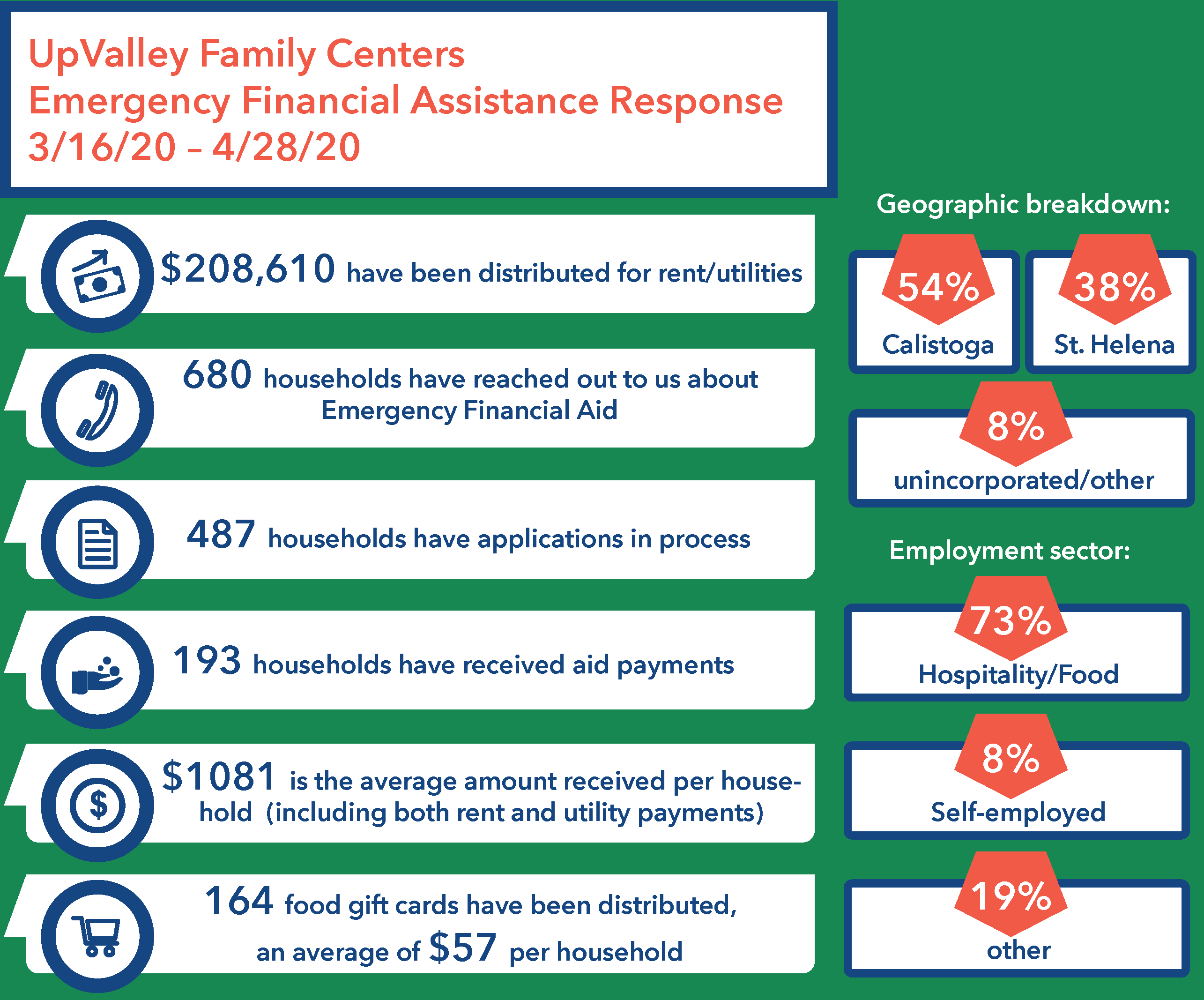 Our response to impacted families
As second responders in this COVID-19 pandemic, UpValley Family Centers' team of experienced, bilingual case managers have been assisting local families to meet their immediate basic needs due to loss of employment. These are households who struggled to make ends meet even before the pandemic struck, and who now have no source of income to keep their families housed and fed. In addition to direct financial aid and grocery gift cards, our case managers are also connecting households with other sources of financial support, food distributions in the community, mental health supports, and other vital resources.
This work is supported by a grant from the COVID-19 Response Fund, part of the Napa Valley Community Disaster Relief Fund, which is managed by Napa Valley Community Foundation and was created with a lead gift from Napa Valley Vintners followed by the 2014 Napa Earthquake. Additional supporters include the City of Calistoga, United Way Bay Area, Adventist Health, Rotary Club of Calistoga, and other generous individuals, service clubs, and corporations.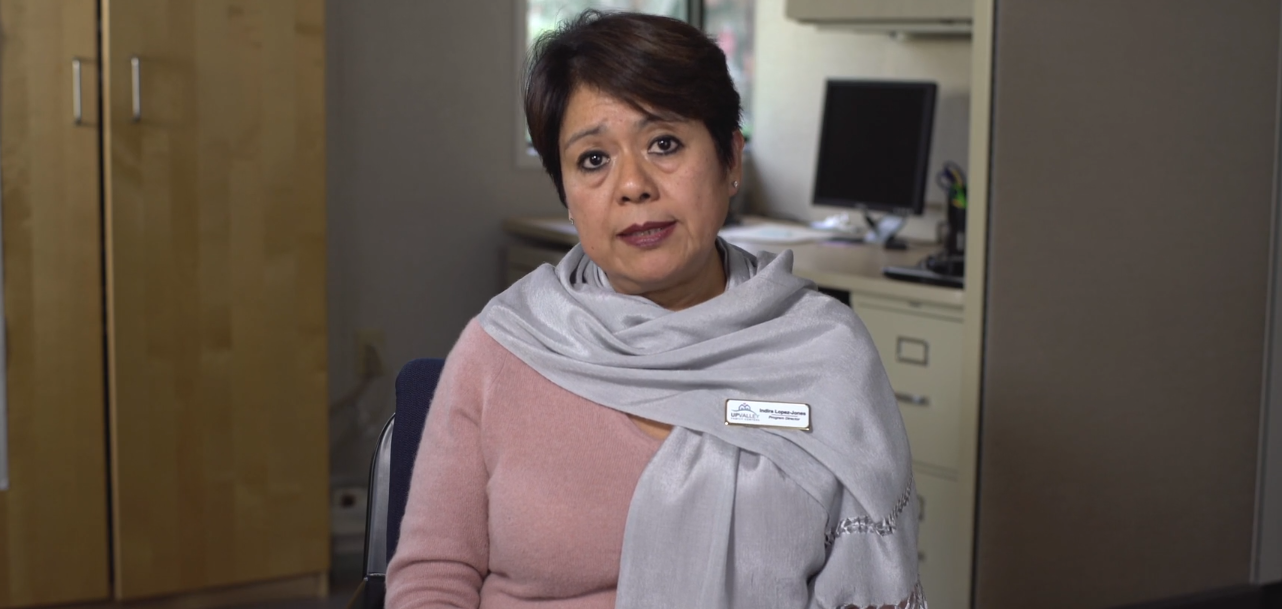 Census 2020 is happening
The 2020 Census is underway, and while COVID-19 has created challenges for all of us, the census is something we can all do from the comfort of our homes. The health and financial impacts that COVID-19 is having on our families and communities is a stark example of why completing the census is so important: for every person not counted, our community stands to lose $19,500 over the next 10 years - funding that goes to our health clinics, schools, transportation and other essential services. Read this editorial: Stand up and be counted, by the St. Helena Star.
UpValley Family Centers is working alongside our partners via the Napa Valley Community Leaders Coalition to encourage everyone in our community to complete the census. Several of our staff and local community leaders are featured in trusted messenger videos that can be seen online - like us on Facebook to get access to those, and click here to view a message from our Program Director, Indira Lopez. We are also involved in a countywide phone banking effort to ensure Napa County has a complete count. We invite you to join our team of promotoras, staff, and volunteers in this effort. For more information or to volunteer, contact Marycruz Garcia at mgarcia@upvalleyfamilycenters.org.