Reflections on this pandemic
The Coronavirus has drastically changed lives in our community and world. Job losses are staggering. Longstanding systemic health and social inequities have put some racial and ethnic groups at higher risk of getting COVID-19 and experiencing severe illness. People from these groups are also more vulnerable to the economic impacts of the pandemic and are more likely to be essential workers at higher risk of exposure.
Our case managers, all Latina women with roots in the Napa Valley, have been on the front lines since the pandemic hit. Indira Lopez-Jones, Lupe Maldonado, Cristina Avina, Susana Garcia-Sanchez, and Tania Lopez recently met and spoke about their experiences. We are pleased to share their insights with you - including how the pandemic has impacted them, how it has exacerbated disparities, how families are coping, and the importance of a sustainable and just recovery. Thank you for standing with us to strengthen our community; we hope you enjoy reading more about how your support of our work is making a difference.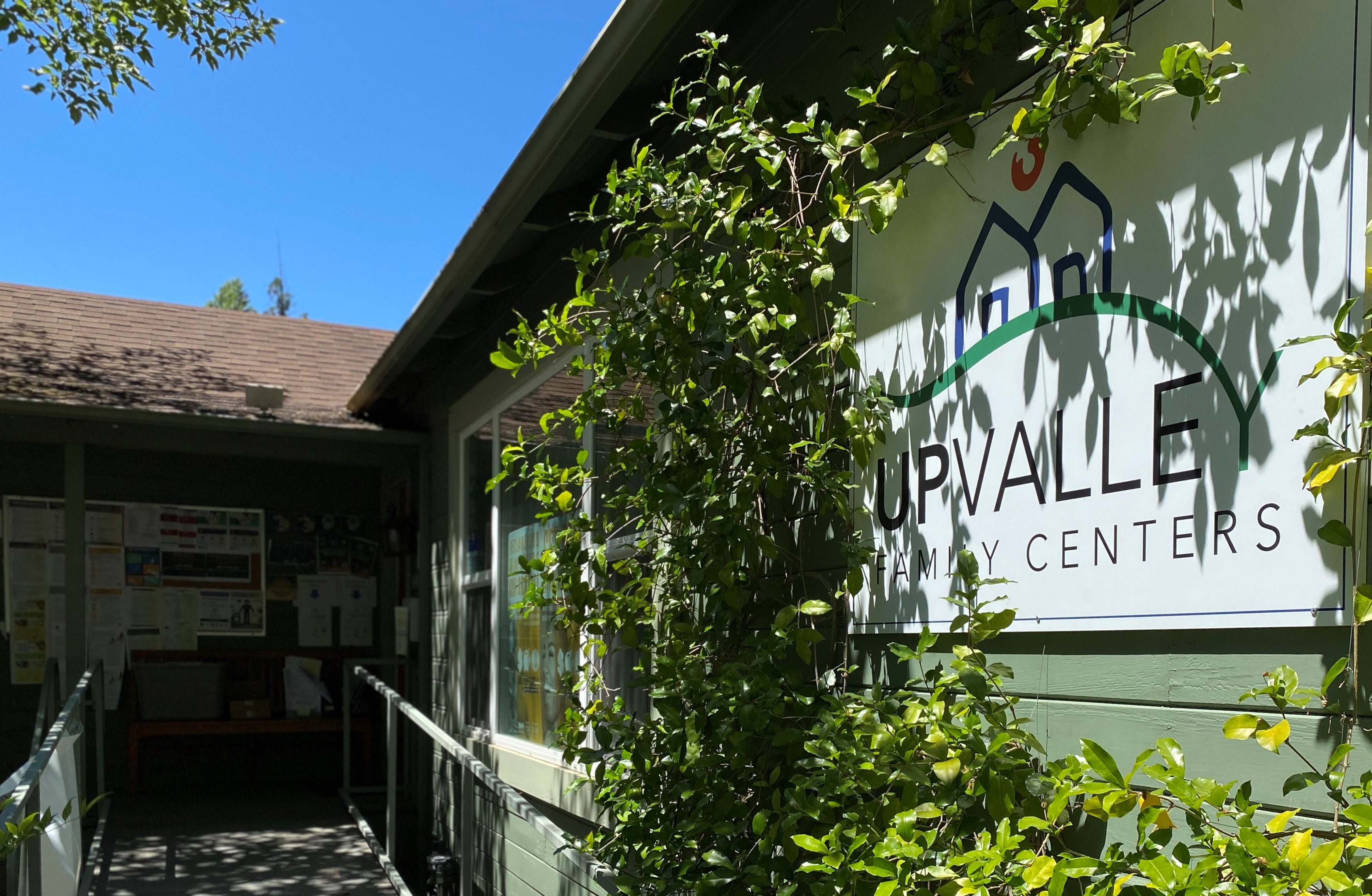 Office appointments
As the County progresses along its path to reopening, UpValley Family Centers will open our offices for some limited client appointments starting Monday, July 6. To safeguard everyone's health we will observe strict social distancing, and have implemented the following procedures:
Only clients who have an appointment will be allowed inside our offices. All clients will be asked to come to their appointments alone. The majority of our services will continue to be provided over the phone and internet.

Staff and clients will be asked to stay home if they are experiencing any symptoms of COVID-19 and will be asked to check their temperature upon arrival at our offices. Clients will also sign a release of liability and will be asked whether they are experiencing any symptoms before proceeding to their in person appointment.

Anyone inside our offices must wear a face cover at all times.

Frequently touched surfaces – including desks, door knobs, and light fixtures – will be sanitized several times daily; the offices will be deep-cleaned twice per week.

A portable plexiglass barrier will be used to protect both staff and clients during in-person appointments.

Clear signage will provide visual cues to help all who are present in our offices observe social distancing and other protective protocols.
If you have any further questions about how UVFC is working to keep our staff and clients safe as we begin the gradual process of reopening our offices, please call our main office: (707) 965-5010 or email info@upvalleyfamilycenters.org.
Covered California extends open enrollment
Covered California announced last week that it would give consumers more time to sign up for health insurance coverage during the COVID-19 pandemic. Individuals in need of health insurance have until July 31, 2020 to sign up. During COVID-19 it is especially important that our community is covered by health insurance. We encourage you to contact our partner, Community Health Initiative, if you need assistance with your application. They can be reached Monday-Friday at (707) 227-0830 and can take calls in English or Spanish.